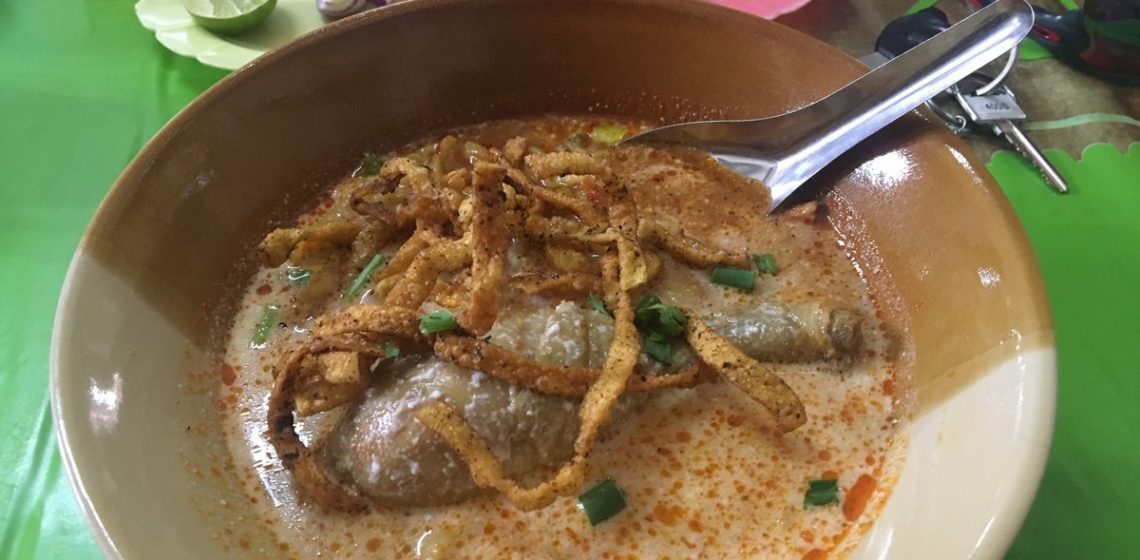 Khao Soi Lam Duan Chiang Mai
I have never been one to try new foods.  Even as a child I was a very picky eater and often ate the same thing day after day.  Well living in Thailand I have started to change all of that nonsense. I been sampling a lot of Thai dishes I have never had before. Though some of them have not been my personal taste many of them have been just amazing.
One dish caught my eye while I was browsing the Internet called Khao Soi.  I decided to hunt down some of the local options that are popular with the Thai People.  The reason I prefer where the Thai people frequent is because the food served in these restaurants is what I call true Thai.
I have learned over the years that many restaurants in the tourist areas serve a more tame Thai version for foreigners to eat.  I realized this pretty quickly when I started to take Thai friends and my girlfriends to these restaurants.  Almost every single time I took a Thai person to a restaurant that was more popular with the Tourist than the Thais I always got a Mai Arroy or Tamada response which basically means not tasty or just average.
Another good thing about actual restaurants marketed for the Thai people is the price is often much cheaper as well.  You can easily save 50% or more off the price of the exact same dish you would get at a restaurant more aimed at Tourists.  Now I am not saying all of these restaurants are bad or do not offer good food but I wanted totally authentic.
The Hunt For The Restaurant
After some searching on the Internet and talking to some Thai Friends I decided to check out Khao Soi Lam Duan in Chiang Mai.  With my Thai Girlfriend by my side we grabbed our motorbike and headed out to find the establishment.  It took a little searching as so many of these little restaurants are hard to see but we founded it with help from a local who was working at a hotel near by.  The restaurant staff greeted us with a friendly hello in Thai and pointed to the dining area where we could basically choose the seat we wanted.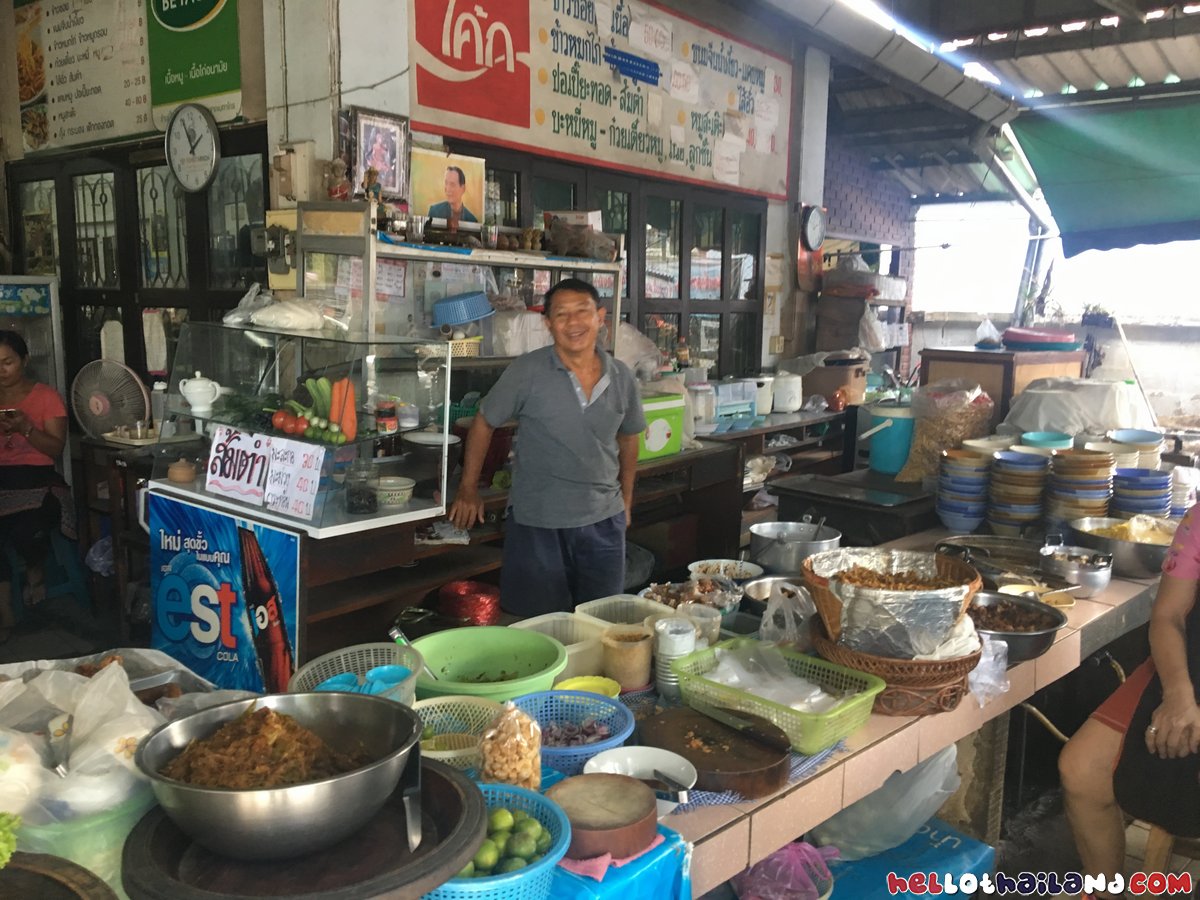 The place was about 75% full and yes I was the only foreign person there. I have been back a few times and on occasion I do see other Westerners that are interested in this incredible yet simple dish.  The cooking is done out front and you could go and watch them if you like.  They also do not mind you taking videos or photos of them. Very friendly like most of the Thai people here up North.
The Dining Experience
The menu was in both Thai and English though a few spelling mistakes on the English portion which I often see in Thailand, not a problem for me.  They have quite a number of dishes for you to try but of course I was there to try Khao Soi. So just what is Khao Soi?  Well it is a Burmese influenced dish that is quite popular in the North of Thailand and into Laos.
It is pretty simple with Egg or hand cut rice noodles, a curry mixture soup with coconut milk and it is popular to add meat to the dish.  Chicken, Spare Ribs, Pork and Beef were all offered but I stuck to my favorite which is chicken.  It arrives in a hot steamy bowl with the noddles and a chicken drumstick dropped right in the center.  You also have some other ingredients you can add to the dish such as onions, lime and some interesting pickled topping.
So how was it?  Well I love this dish and have come back a handful of times to have more.  The soup has a bit of a kick to it and it can even make the outside of your lips burn a little bit, even after you have finished eating.  Nothing painful, but just shows you the extra little explosion of taste you can expect.  The noodles are a bit crispy and last time I went they even gave us extra dried noodles in another dish. I bit like eating potato chips.
My Thai girlfriend also loves the Khao Soi dish and considers it quite authentic and I can tell you if she didn't like it I would be the first to know. You can wash it all down with several drinks options but I would recommend trying the NamLamYai or Longan Juice on the English side of the menu.  It is a honey sweet drink and really balances the flavor of the Khao Soi.
Khao Soi Lam Duan Chiang Mai I have only good things to say about this little gem.  The prices are incredible. In fact I only spent 150 Baht between the both of us which is only about 5 dollars American.  The staff are friendly and attentive and overall the place has lots of tables and kept pretty clean.  The only downside of the place is it can get busy so you might have to wait.  Also, it closes rather early around 4pm.  So this might be a great option for lunch or just a late afternoon snack to keep you going until later in the night.  Khao Soi Lam Duan you have nothing but praise from this foreigner and I will be seeing you again.