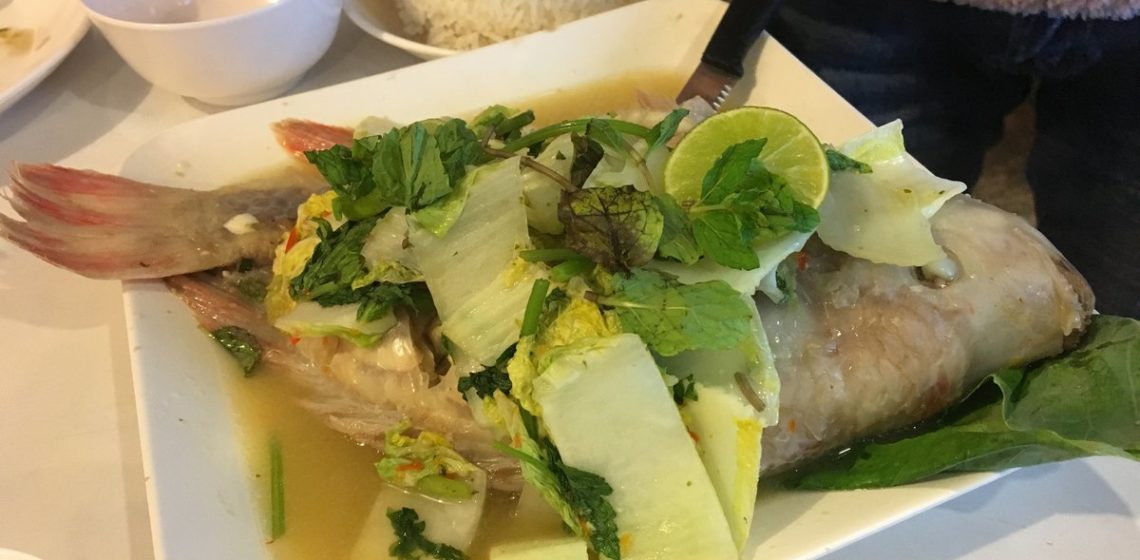 Lemongrass Thai Restaurant has been a place I have wanted to check out here in Chiang Mai for quite some time now. I have driven by hoping to stop in for a bite a couple times but the restaurant is always extremely busy. It is usually frequented by tourists in the area and has got some high ratings on popular travel sites such as Trip Advisor. I know that Thai restaurants aimed at foreigners are often not true authentic Thai but I wanted to check it out nevertheless.
The Lemongrass Thai Restaurant Experience
Once again I brought my Thai Girlfriend with me as she always gives me an honest review of what she thinks about the food. When we arrived around 5pm it was quite crowded. I expected this but we managed to find a table towards the back. The restaurant is a bit of a mad house with staff running all over the place.Understandable due to the amount of traffic that is pouring into this establishment.
We were greeted by a friendly Thai man and within a couple minutes had our menu and drinks already. We ordered a stir fried morning glory, steamed lemon fish, Tom Yung Gung and a chicken and garlic dish. Also decided I have not had a beer in a while and grabbed a Chang to wash it all down. Within only a few minutes the first dish arrived. Was pretty surprised at how fast they delivered the food. I presume being this busy they have a lot of food on hand and ready to go.
My girlfriend enjoyed the Morning Glory very much but also said it is a simple dish to make and not very hard to mess up. The chicken and garlic was tasty and the fish was enjoyable but certainly not the best I have had around the area. Would have been nice to have some fish sauces to go with the dish but nothing of sorts arrived at the table. The Tom Yung Gung which is usually a  favorite dish of mine was a disappointment. It lacked a lot of flavor and would certainly not order it again.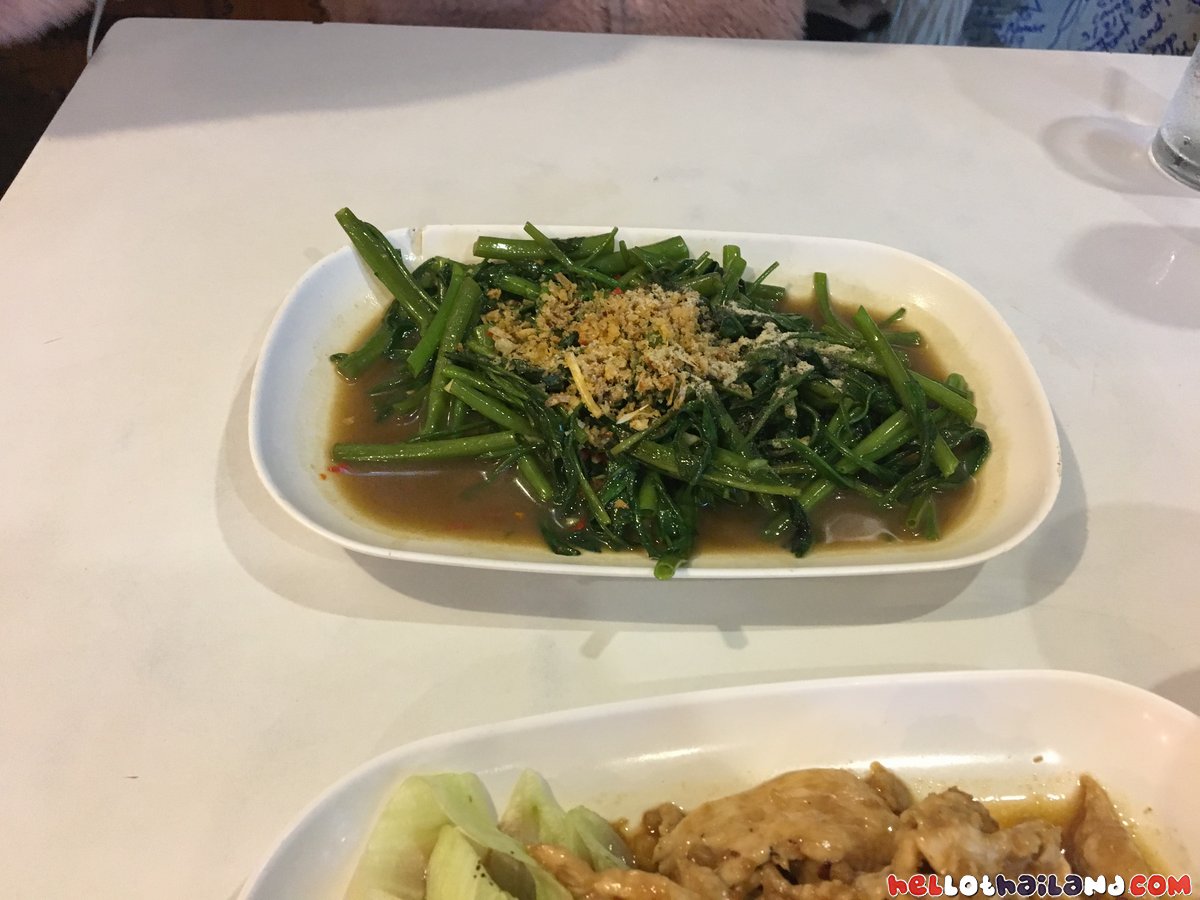 Lemongrass Restaurant Is Very Popular
Obviously Lemongrass restaurant is doing something right because they are packed full of tourists every single day. Not sure if it was marketing in the past or just the tourist palate but you can't deny the place is enjoyed by many people. However, as someone that lives here and has a Thai girlfriend who has sampled quite a few restaurants. We found the food somewhat average. The price is also a little more expensive than your typical local Thai restaurant. Once again to be expected due to the foreign tourist being the primary clientele.
Inside The Restaurant
The restaurant has an open front when you enter with several tables lined up quite close to each other. If you are looking for a quiet private place to eat than probably not your best choice. With so many people packed into one spot it was rather loud. I was not here for a quiet time so I was just fine with that. The walls are covered with messages from tourists throughout the years which was kind of fun. I can't comment on the washroom because it was out of order the day we went. We had to pay 10 Baht and use the facilities at some sort of Chinese temple across the street.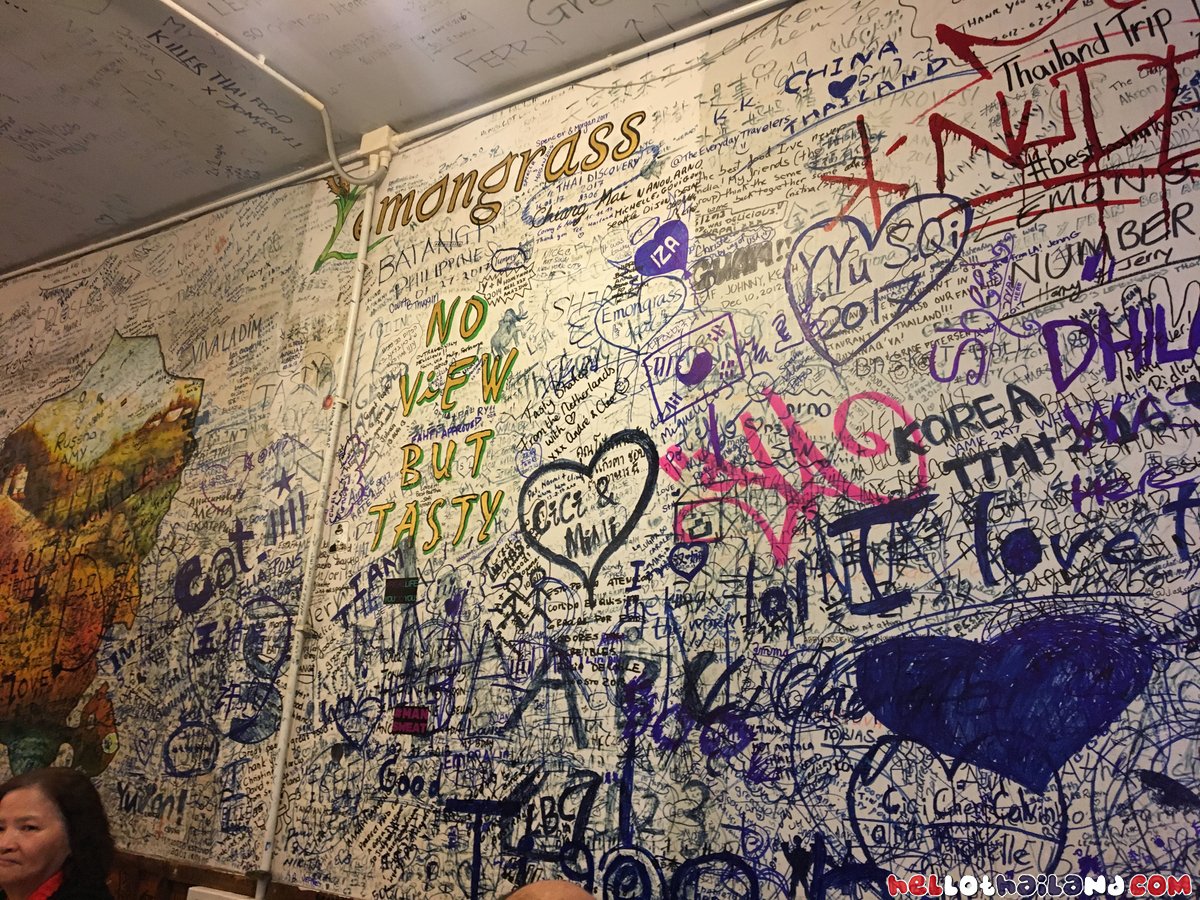 Huge Menu Lots Of Choices
Fresh Food
Food Arrived Quickly
Little More Pricey
Aimed At Tourists Taste Buds
Very Crowded Might Have To Wait
My Final Thoughts
So to sum up the experience of going to Lemon Grass Restaurant in Chiang Mai. I would have to say it was an average night. Nothing really blew me away with the service, quality or the atmosphere but it was still a pleasant experience. Will I go back anytime soon? Probably not unless I was invited by another friend but I am sure there will be lots of tourists that will drop by multiple times. One good thing about a busy restaurant is the food is at least pretty fresh as Lemongrass obviously must keep everything stacked up for being so busy.
Thank you and if you have any comments or questions please feel free to contact me.  Also if you enjoyed this post I would love if you could share it with others.