Lert Ros Restaurant Review Chiang Mai
I have been trying to broaden my palate when it comes to eating Thai Cuisine and I know I have been missing out in some delicious food. I have often heard of Lert Ros in Chiang Mai which is famous for their grilled fish. I decided that fish would be a safe start to venturing more into the Thai food world.
Lert Ros advertises that the food is more Eastern Northern style and it also has high ratings on sites like Trip Advisor. However, I do not always believe sites like Trip Advisor are spot on and really wanted to see for myself. I have used sites like this before and have been highly disappointed. I am looking more for the Thai experience and often many restaurants make their food differently for the foreign palate. This was  something I was trying to avoid. Though I do understand that this place has a tourist spin on it as well, not a 100% local Thai establishment.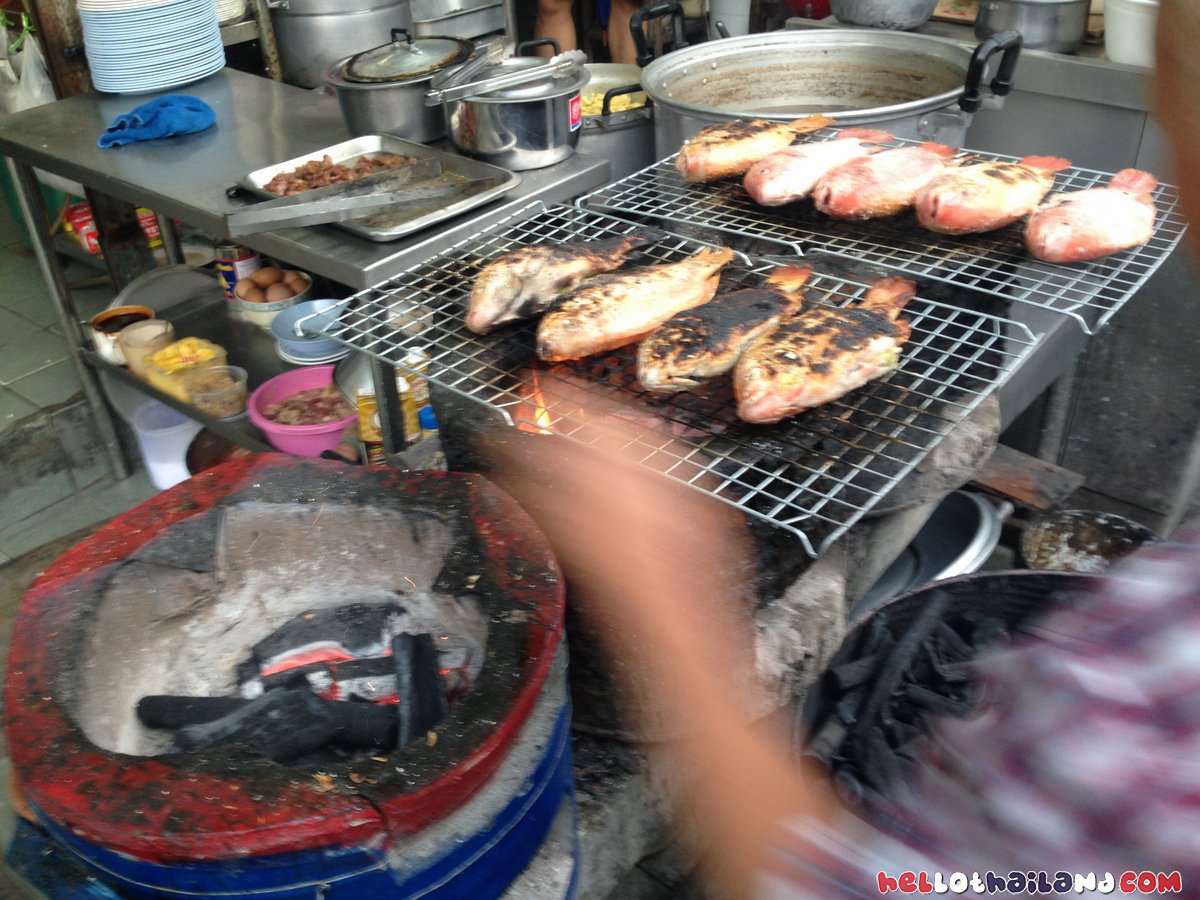 When you first arrive at Lert Ros you will see a very busy Thai Man out front grilling the fish and various pork dishes. I have been to the restaurant several times now and he is almost always in charge of that area. Inside the restaurant has several employees that I see each time and I have a feeling that the restaurant is a family owned and run establishment
The clientele is a mixture of foreign and Thai people for the most part and the restaurant is often busy especially around dinner time so you just might have to wait out front for a little bit. Much like many local Thai restaurants you can't expect fine dining atmosphere. However Lert Ros has several seats, clean dishes and overall laid out well. They also have a washroom at the back of the restaurant. Perhaps not super classy but it can get the job down in a jam. Certainly for washing the fish smell off your hands at the end of meal.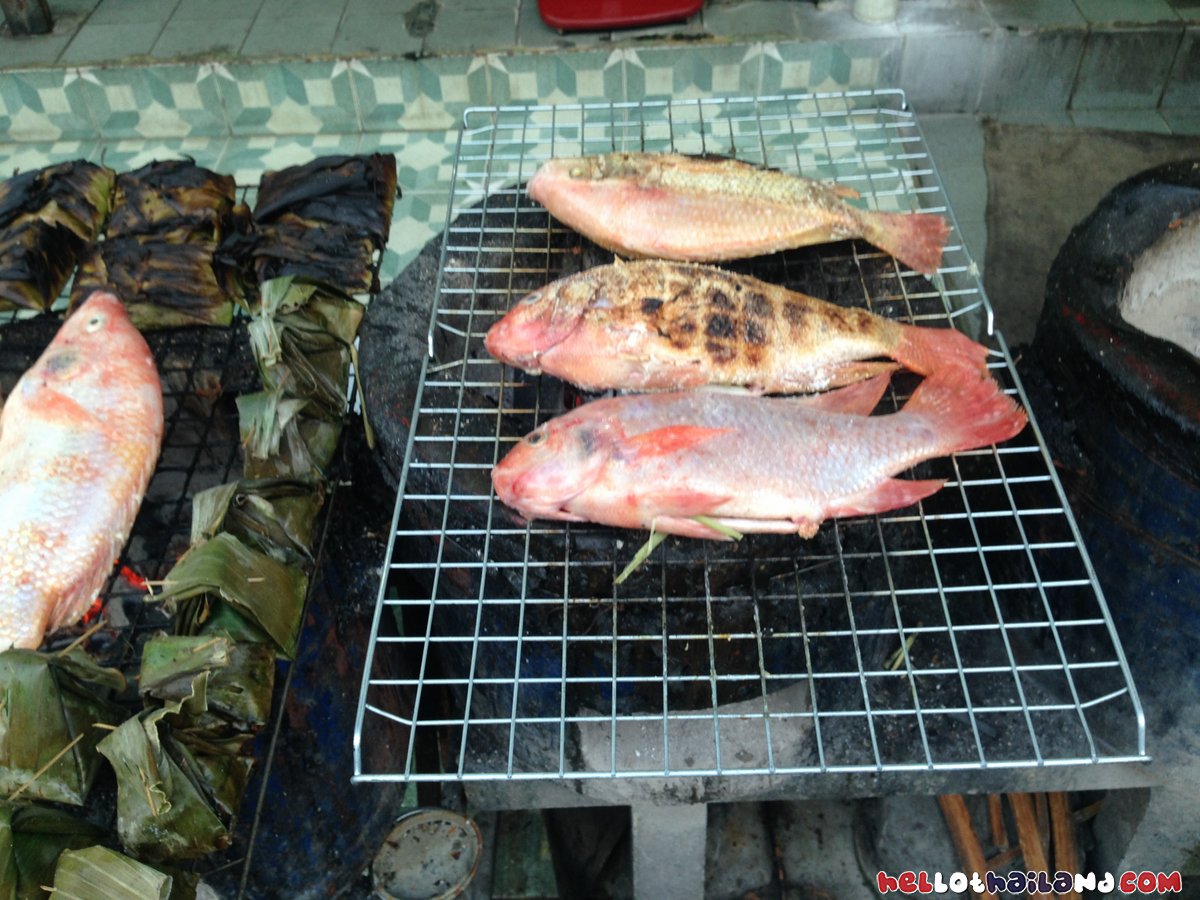 The Food
The menu is not huge but focuses on several Thai dishes. You can get the fish in big or small size and they have a handful of Thai dishes and soups for you to enjoy. You can wash it all down with juice straight from a coconut, beer or various other fruit drinks, sodas and water. I often get the Tom Yum Gung as it is one of my favorites I have tried around Chiang Mai. I think it has a bit of a stronger kick than other Tom Yum Gung I have tasted throughout the city. However, make sure you at least try the fish, it be a shame if you missed out on it.
Price
As far as Thai Restaurants go I do think it is a little more expensive but it is probably due to the location (close to tourist area) and the reputation. The price is still reasonable for most foreign people but perhaps a local Thai on a modest salary probably would only go here on special occasions. I would consider it a mid range price when it comes to Thai restaurants in Chiang Mai.
Amazing Fish, Fresh Food
Friendly Staff
More Pricey Than Typical Local Thai Restaurant
Might Have To Wait For Table
Summary Of Lert Ros
Lert Ros has amazing food and you really can't go wrong with at least ordering that mouth watering fish.  The menu is simple and easy to understand and the price is quite reasonable.  The staff is friendly and welcoming and have got some skills in speaking several languages from what I have noticed.  You surely pick up the basics with so many foreign and local expats dropping in to eat.  Expect the restaurant to be busy around dinner time and remember to check the holidays as they can often close up shop on the major ones.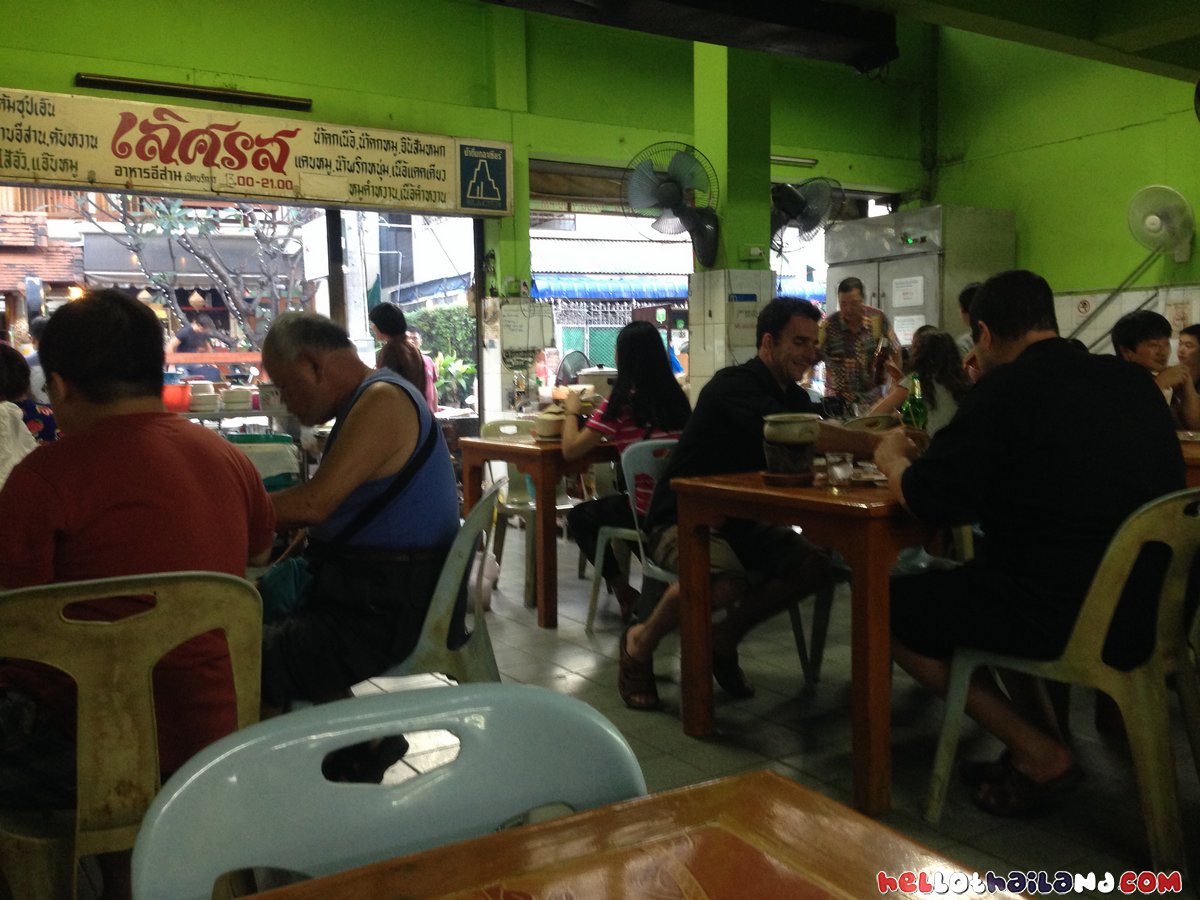 Make sure to follow us and share our posts if you like them. Thanks from Hello Thailand.