Wat Palad Temple
A hidden gem, you can find Wat Palad Temple on Doi Suthep a popular mountain travel destination in Chiang Mai, Thailand. Each day many groups, both tourists and Thai people travel up the mountain in search of temples, giving Merit and adventure. However, most of them bypass Wat Palad and head to the more well known Wat Phra That Temple which is a popular tourist trap in the area. Nothing against Wat Phra That as it is quite beautiful but the temple always has a huge number of visitors and quite a number of shops and sellers at every turn. Just for your information some know the temple as Wat Palat a minor spelling change.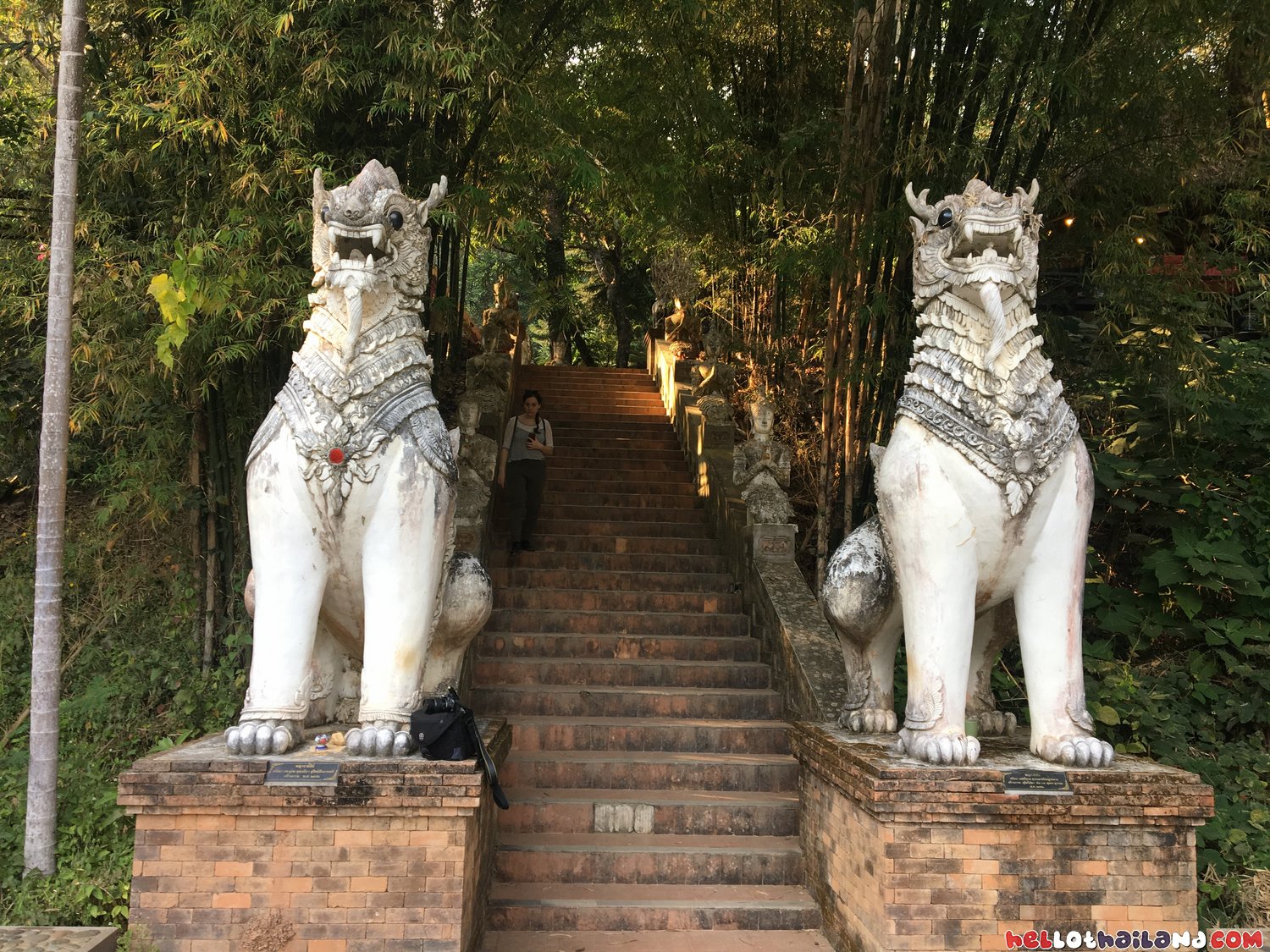 Where is Wat Palad?
Wat Palad Temple is actually not very far from the bottom of the mountain. Perhaps a 5 to 10 minute drive from the bottom on the left hand side. It is a bit deceiving . When you arrive you do see a temple with some Buddha statues right off the road that follows up the mountain. I am sure many first time visitors just assume that's all there is and continue on their journey. However, if you take the little road to the left of that temple and head down you find yourself in a whole new fantastic world.
About Wat Palad
Wat Palad is known for being a meditation temple as it is surrounded by nature. The jungle surrounds all the temple giving it that ancient Indiana Jones feeling. Along with incredible rock formations that run down the mountain with the peaceful sounds of running water flowing through the cracks. It is a great place just to sit down and totally relax, read a book and be one with your thoughts. I can totally understand why the temple main purpose was for meditation.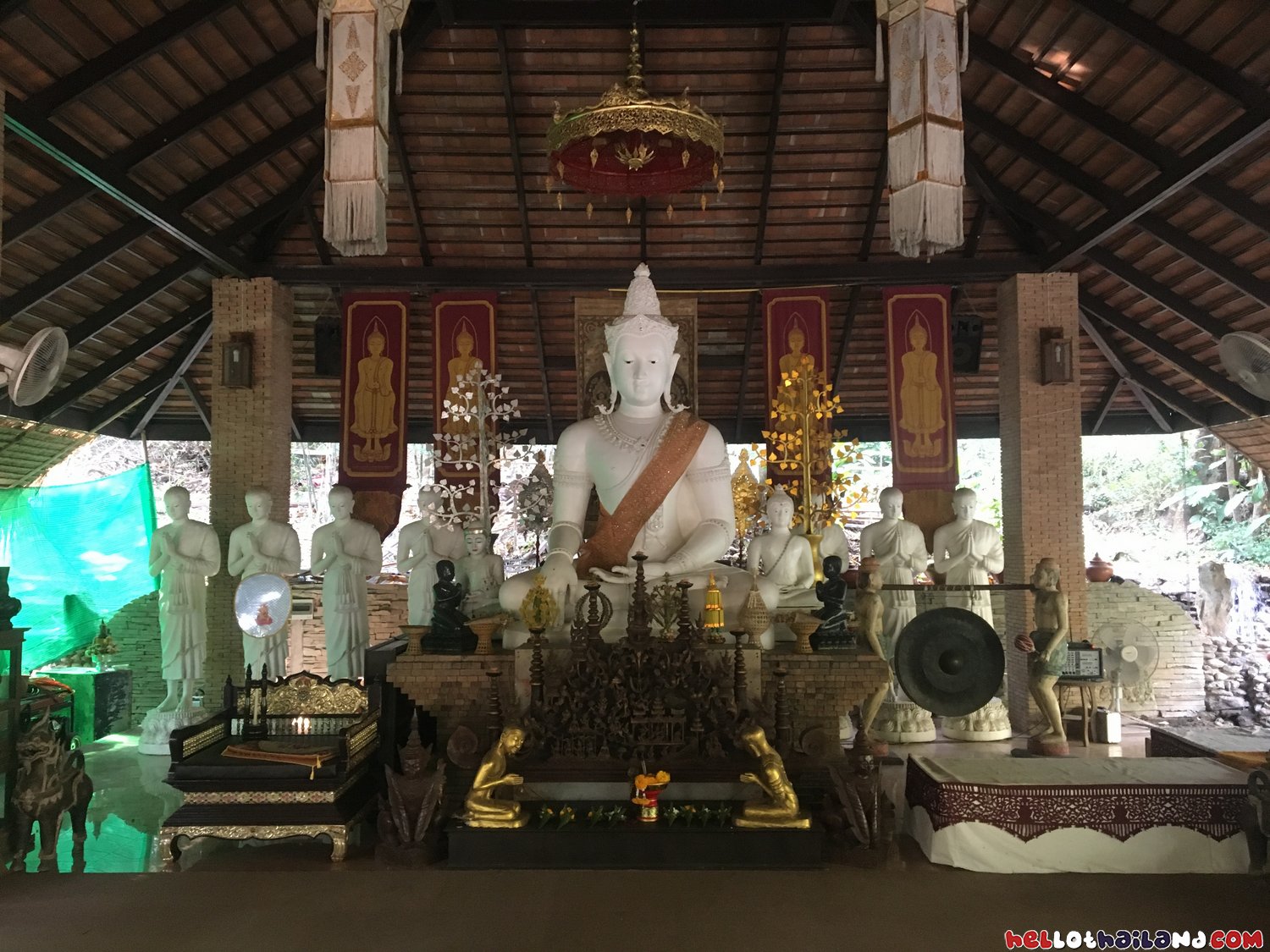 Unlike Wat Phra That which is always extremely busy. Wat Palad is often only visited by a handful of people at a time. Often if you go early enough or during slow season you might be the only one there. That would certainly add to the tranquil feeling to this special paradise. My favorite thing to do at Wat Palad is just find a nice spot on the rocks and look into the never ending jungle while listening to the flowing water all around me. Of course there are a number of interesting structures to look at with ancient buildings, Buddha and various other statues that will keep your camera busy.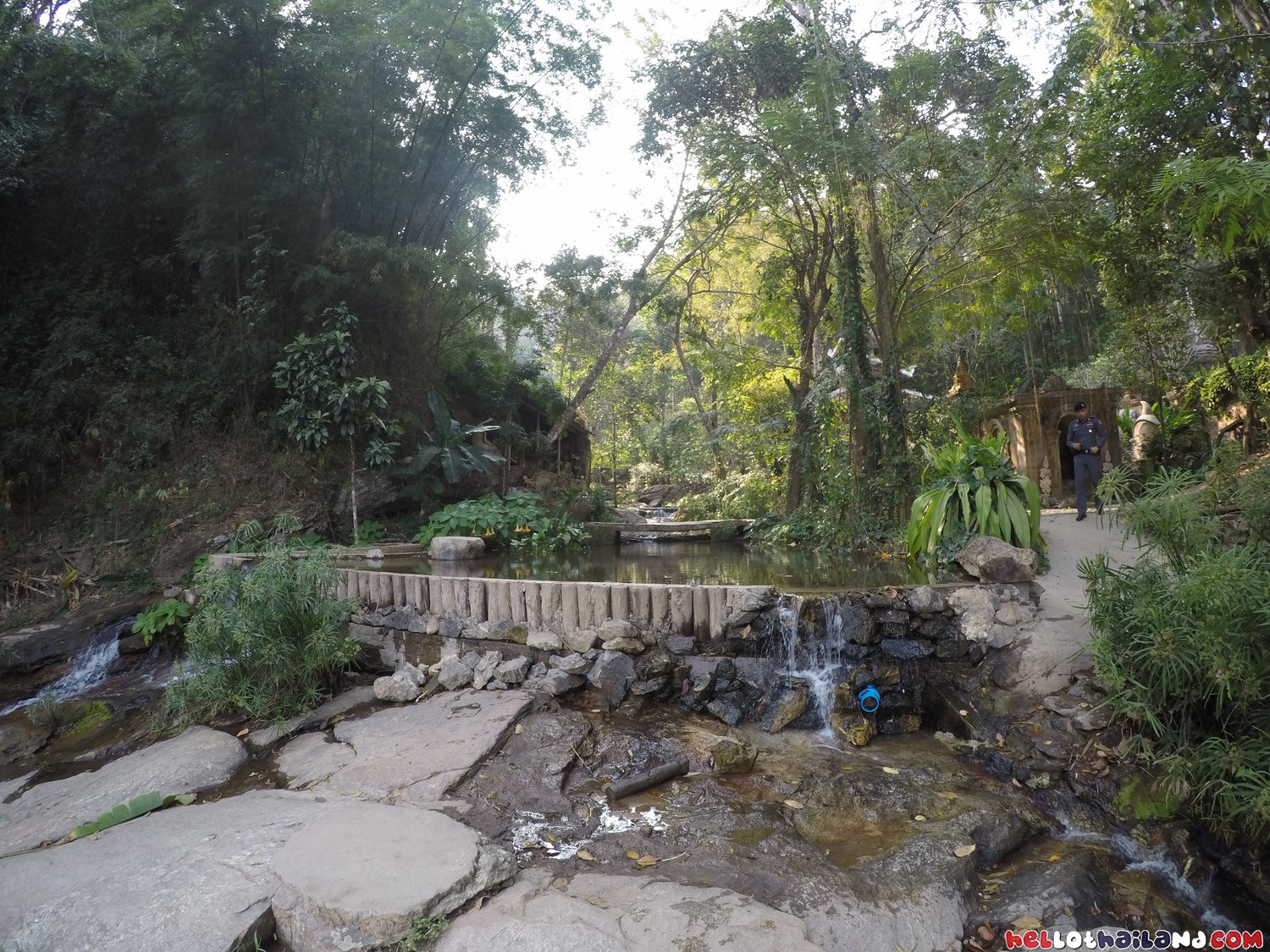 Tips On Your Journey To Wat Palad
1. Consider a good pair of shoes – If you plan on wandering through the trails around the temple or walking along the rocks it might be a good idea. I wore my sandals my last visit and found it difficult though not impossible to traverse the rocky trails, muddy grass and slippery rocks.
2. No Dressing Sexy – Much like many of the temples in Thailand there is a dress code. Nothing to strict but showing too much leg or cleavage could get you in trouble. They have clothing items at the temple that you can borrow and cover up if you come unprepared.
3. Keep an eye on your children – Planning on bringing the kids is just fine but nothing is supervised at this temple. Having small children playing on the rocks especially close to the edge could end up in disaster.
4. Trail – There is a trail that goes down along the right side of the rock structures. If you follow this trail you might have the possibility to see a number of different birds. I also believe this trail eventually goes all the way down the mountain and is a popular walk for hikers. The trail can be a bit dangerous in spots and I was on the hunt for something amazing hidden in the jungle. Unfortunately, all I saw was a lot of trees, no birds and very tired legs. Perhaps if you decide to check it out you will have better luck.
5. Be Respectful – As with any Thailand temple make sure you follow the rules. Often there will be little signs telling you to take off your shoes or forbidding you to enter certain areas.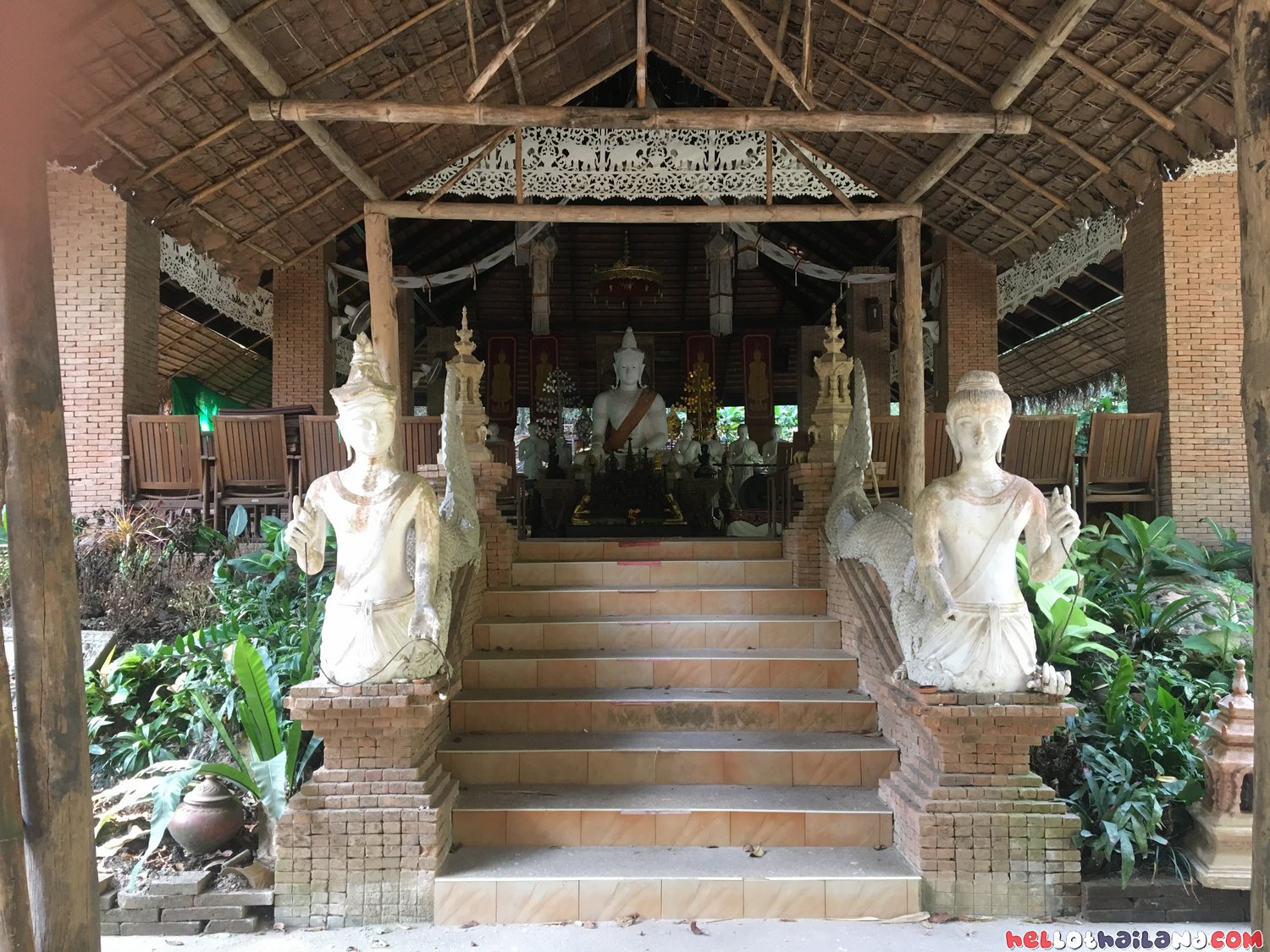 Final Thoughts On Wat Palad
When it comes to temples on Doi Suthep I actually prefer Wat Palad over the more popular tourist destination of Wat Phra That Temple. I would certainly suggest you take the time to see them both. They are both spectacular in different ways and will certainly be enjoyed. If you only have time for visiting one of the temples then yes I would say head up to Wat Phra That. You really can't say you visited Chiang Mai without going there at least once.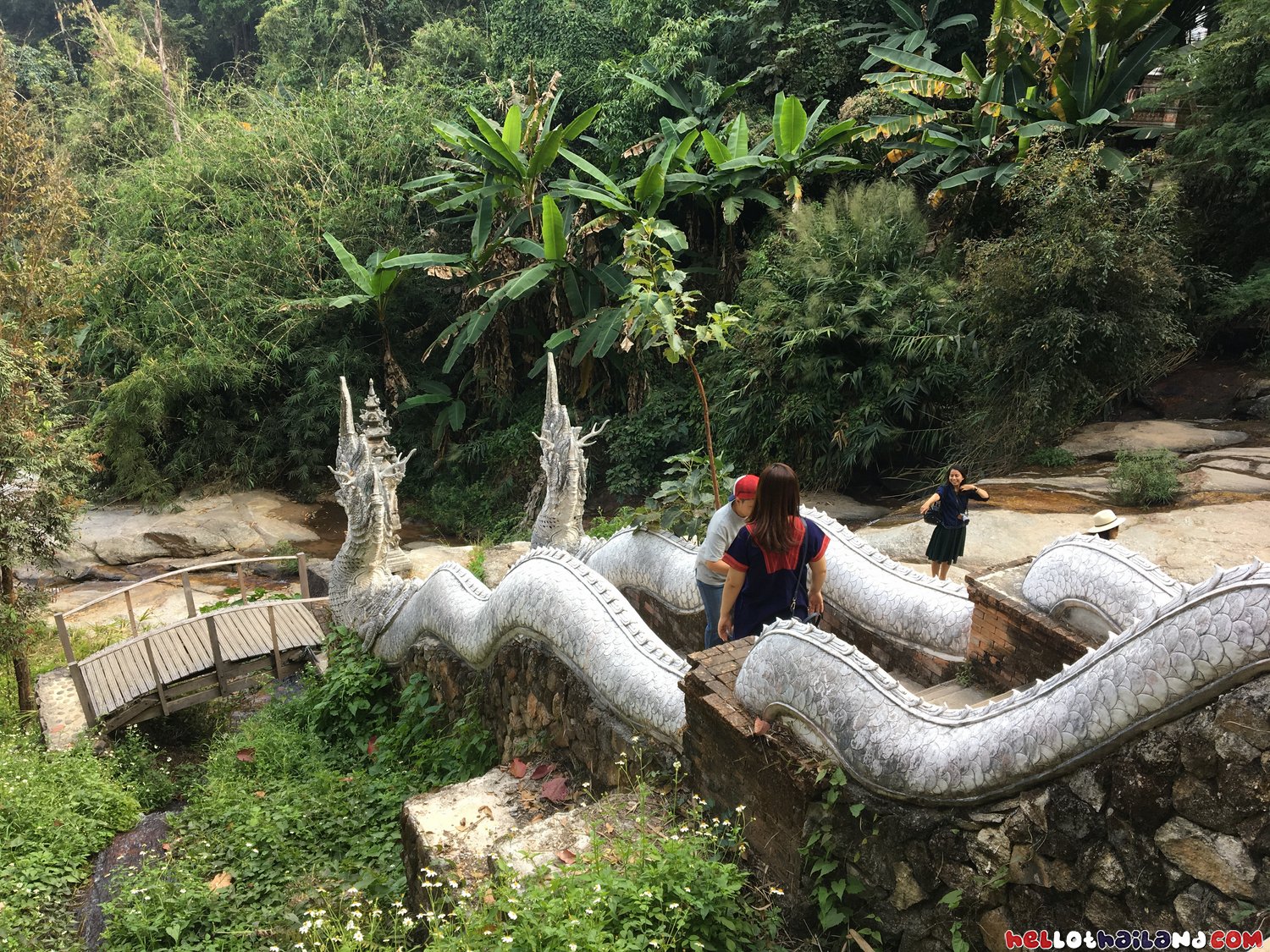 If you have time for something different and also want to get away from the tourist crowds then head to Wat Palad you just might be pleasantly surprised by your decision. Doi Suthep has many hidden gems besides Wat Palad so please follow me on YouTube and Twitter for future updates on Hello Thailand.